As our Dritel telephones are designed, drawn and manufactured in our Brisbane factory, KJ precision Engineering is able to custom design your communication requirements to suit your job and specifications.
We can provide our phones in many communication styles including:
VoIP
Satellite
3G
Ethernet
Analogue
We can supply these phones as:
Door Stations
Lift Emergency Phones
Gate Stations
Rail Carriage and Station Phones
Hospital and surgery theatre phones in theatre grade stainless steel
Taxi Rank telephones
Our phones also come with many options such as:
CCTV
Flashing Safety lights
GPS Tracking
Custom designed locks
Remote testing
This custom railway unit was supplied to KTMB (Malaysian Rail) with a specific square drive lock. It has a timed hang-up feature and was delivered with a vandal resistant die-cast pole mounting bracket.
These loudspeaking outdoor phones can be placed in the harsh Australian outback, powered by a solar panel and equipped with a satellite dish for excellent coverage.
This radio beacon fitted with GPS is used by life savers on beaches that are unmanned. This essential, life-saving system is soon to be placed on all hazardous and popular beaches to assist life savers in their duties.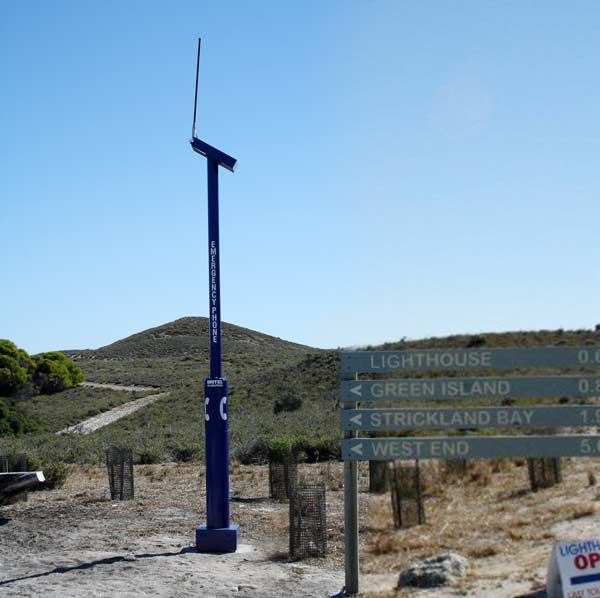 3G Solar Powered Emergency Outdoor Phone
Our 3G solar powered system can be used in remote areas. This one is positioned on Rottnest Island off the W.A coast for the safety of hikers and cyclists.